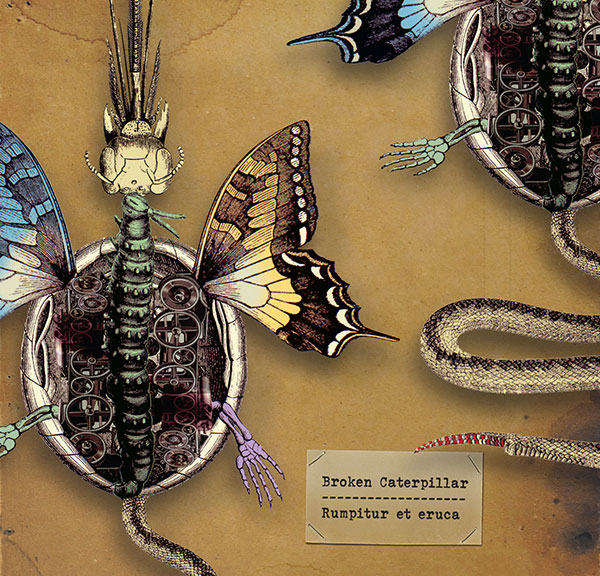 Improvisations for Iranian setar and percussion
Broken Caterpillar is a collaboration of Dan Rein (setar and electronic effects) and Chris Gray (percussion)
1. WRENCH · 14:17
Where
the hell is that
damn tool.
Whenever I need it,
it is not there.
My father
gave me
two tool boxes
full of every kind of wrench
I would ever need in my life.
Today,
in order to get these wheels moving
I need to loosen a few notes,
a few nuts that hold on these regulators.
They are tight.
As soon as I disconnect one,
another one appears.
Here,
Try this one.
2. GETTING LEVEL · 11:30
So much time
is spent off kilter.
Off balance,
not looking straight
into the eye.
3. CONFINEMENT · 19:06
First
there was a fence.
then four walls.
Now
the walls
keep inching
closer
and closer.
The pandemic.
Do not, do not, do not!
No matter how close the walls close in,
They cannot contain wings we grow.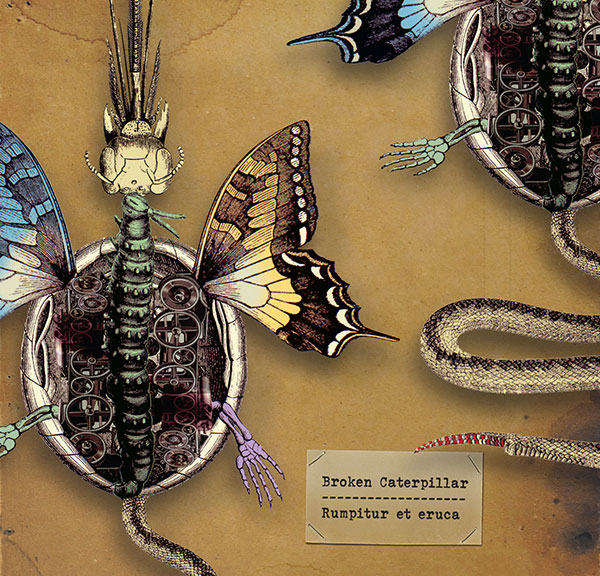 Broken Caterpillar
From the bits, pieces,
and leftovers
of everyday
meanderings,
From stretched skins,
and attached strings,
What will emerge?
What will take wing
from the cocoon?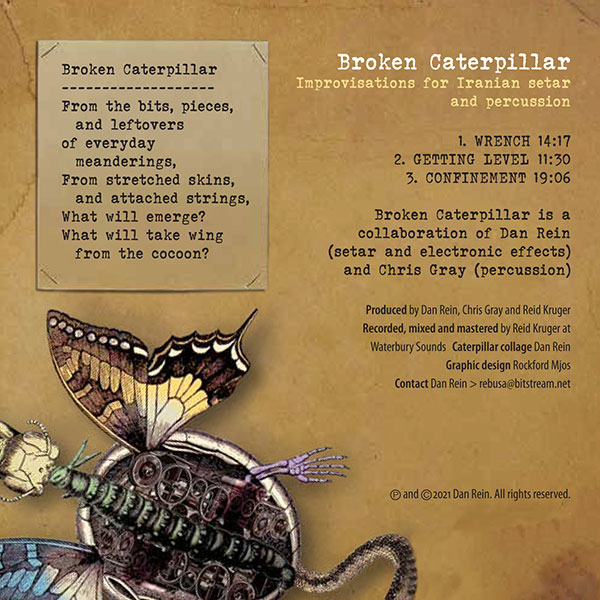 Produced by Dan Rein, Chris Gray and Reid Kruger
Recorded, mixed and mastered by Reid Kruger at Waterbury Sounds
Caterpillar collage Dan Rein
Graphic Design Rockford Mjos
Contact Dan Rein > [email protected]