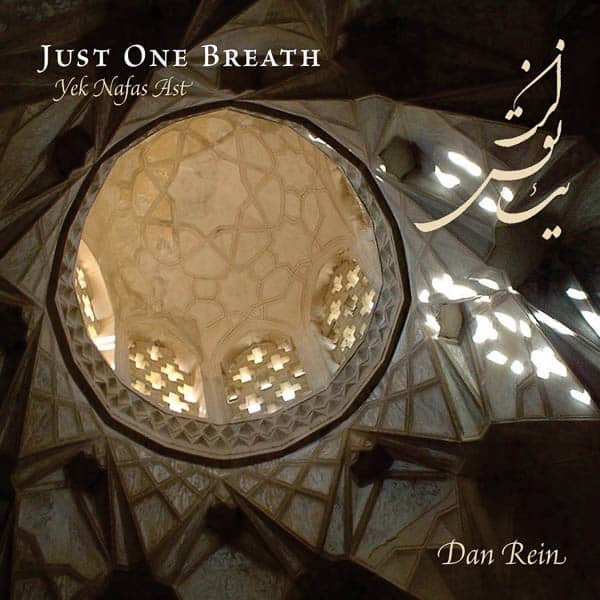 Studio recording of the poetry of Omar Khayyam, sung in Persian and English 2017
Dan Rein: Dutar and Voice
Liz Draper: Upright Bass
Mikkel Beckmen: Washboard and Percussion
Andy McCormick: Musical Saw
Adam Kiesling: Fretless Banjo
Omar Khayyam — mathematician, astronomer, philosopher, and poet — lived in Iran from 1048–1131. Throughout time he has become famous for the only thing he was not known for in his lifetime, his poetry. His Roba'iyat is a collection of poems that have a four lines poetic structure (aaba). Many poets have used this form, but it is Khayyam who has become famous throughout the world. His fame outside of Iran is mostly due to the nineteenth century "translation" rendition by Edward Fitzgerald into Victorian English. Since that time, there have been many other translations of Khayyam's Roba'iyat.
The Journey
Many years ago a friend of mine, gave me a xeroxed copy of Hadi Hasan's A Golden Treasury of Persian Poetry printed in India in 1972. It was an edition that was in English and Farsi and contained a plethora of Iranian poets. Paging through the poems there was a point where I was struck by a few Khayyam's poems. They were poems where he openly question god, using a logic born of a scientific mind.
On my path a thousand traps you put.
Then you say, if I walk into them you will catch me.
Each particle, every atom of the universe, is under your command
You give the orders, and you call me sinner?
Thus began a process where I began to sing Khayyam's poems to music played on the dutar of Torbat-e jam, a two string instrument, that Khayyam would have heard in his home town of Nishapur. Originally, I sang them only in Farsi/Persian. In the process of working on the poems, friends and I began to work on an english translation that retained the original imagery and meanings. At one concert, for fun I decided to sing in both English and Farsi. There was a doorway that was opened that would not close. I loved the concise poetry and music of the original Persian, but because of the English, a large part of my audience could understand what these poems and songs were about. I found myself being a conduit between two worlds…the Iranian world where my heart pulsed within an ancient musical language for the past twenty five years, and the American world, where I lived, breathed and worked.
The Iranian world of music, poetry, and art has always spoken to my higher self. It asked me to live, think and feel in ways the that were beyond the everyday and the mundane. The dutar of Torbat-e jam itself combines these two elements: one string which is not fretted or drone, symbolizes the eternal or that which never changes, and the other which is played, symbolizes that which is constantly changing.
Here we are with wine and a musician in this secluded ruin
Soul, heart, cup and garments all pawned for wine.
Heedless of hope, redemption, and fear of punishment.
Free of earth, wind, fire, and water.
Khayyam's poetry is filled with many images about drinking wine, filling cups and fine crystal glasses, and drunkeness. Many Iranian poets have used this imagery as a metaphor, a symbol for how you should live your life. Drinking frees one from the constraints and fences one has erected, in able to live a 'proper' life. Inhibitions suddenly are gone, you are caught in the excitement of the moment. There is a raw energy, and honesty. Iranians believe that you cannot do business with someone unless you have gotten drunk together. For Khayyam, to be truly alive one must be in the ever present moment, drunk, not caring about the moments past or those coming.
Some poems on the surface seem depressing…
Oh eyes, if you are not blind, at the grave, Look!
And this world full of deception and passion,
Look! Kings, Lords, and Masters are all under the earth.
Faces with the beauty of the moon, in the mouths of the ant you see!
Even though this is true, for an Iranian and Khayyam it is implied that you better enjoy this moment, for this is it! You will be dust, and this moment, this breath is all you have….
Between blasphemy and belief there is one breath.
Between conviction and non-conviction there is one breath
Cherish this breath with all of your love,
For in this life you only have this one breath.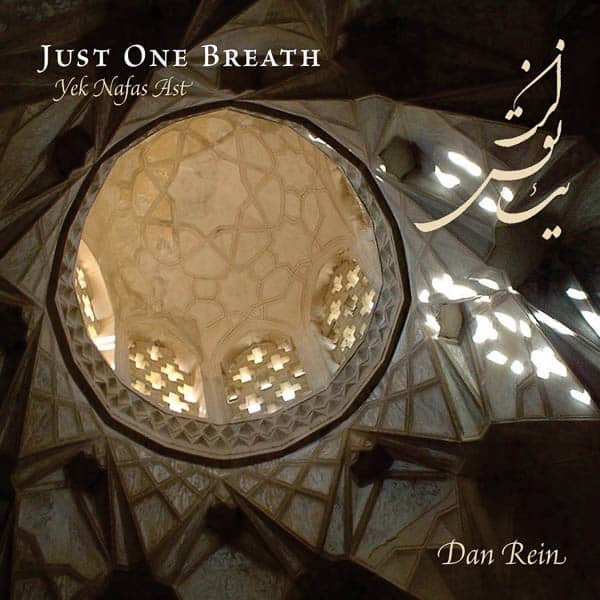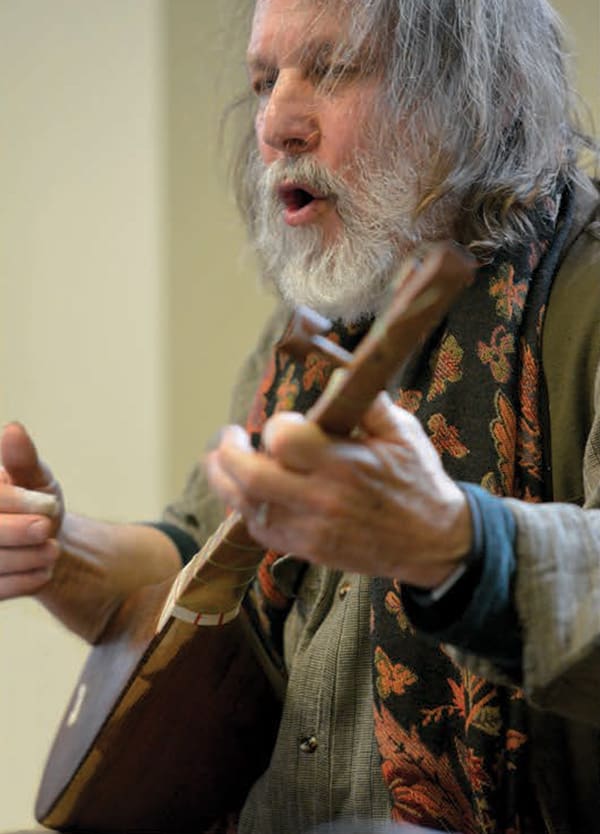 calligraphy Adel Soroush
translations Mahdi Amadi, Baktash Boghrati, and Dan Rein
graphic design Rocky Mjos
recording engineer and mastering Reid Kruger, Waterbury Sound.
producer and mixing Raymond Yates
photos of Iran Dan Rein
photos of musicians Brian Aaker
© 2017 Dan Rein. All rights reserved.
This project is the result of many kind and generous people:
Brenna and Tara, for many years of love and support; teachers Ali, Bahman, Farshad, Sasan and Paddy; Istvan, who gave me that first book; Baktash, Mahdi, Habib, Bo, and Mahmoud, who have shared their love of poetry and language; Ray, who was there early on and encouraged me to let the voice out; Bryan, friend and photo man; Liz, Mikkel, Andy, and Adam, who gave so much of themselves to this journey; and all of the Iranian friends, who have helped and encouraged me along the way.
And a big thanks to these generous Indiegogo supporters:
Anni, Baktash, Ebi, Terry, Erika, Music lover, Mr. In-Between, Raj, Blanche, Jay, Iranian Culture House, Sara and Mahrokhsar, Julie, Joyce, Sherry, Mahdi, Paul, Trevre, Rich, Debra and Tomas, Leann, Mike and Marji, Nazanin, JoAnn, Máirtín, Mojtaba, Srazhalys, Reza, Adele and Tom, Janet, David, Saghar and Pooya, Gayle and John, Maggie, Agnes, John, Aryca, Rocky and Peggy, Joe, Annie, Habib, Bo, Joe, Trenk and Brandi, Phil, Prasanna, Tom, Greg, Jean and Mike Ruhel, Gandhi Mahal, Omar Khayyam, and forty-seven anonymous contributors.